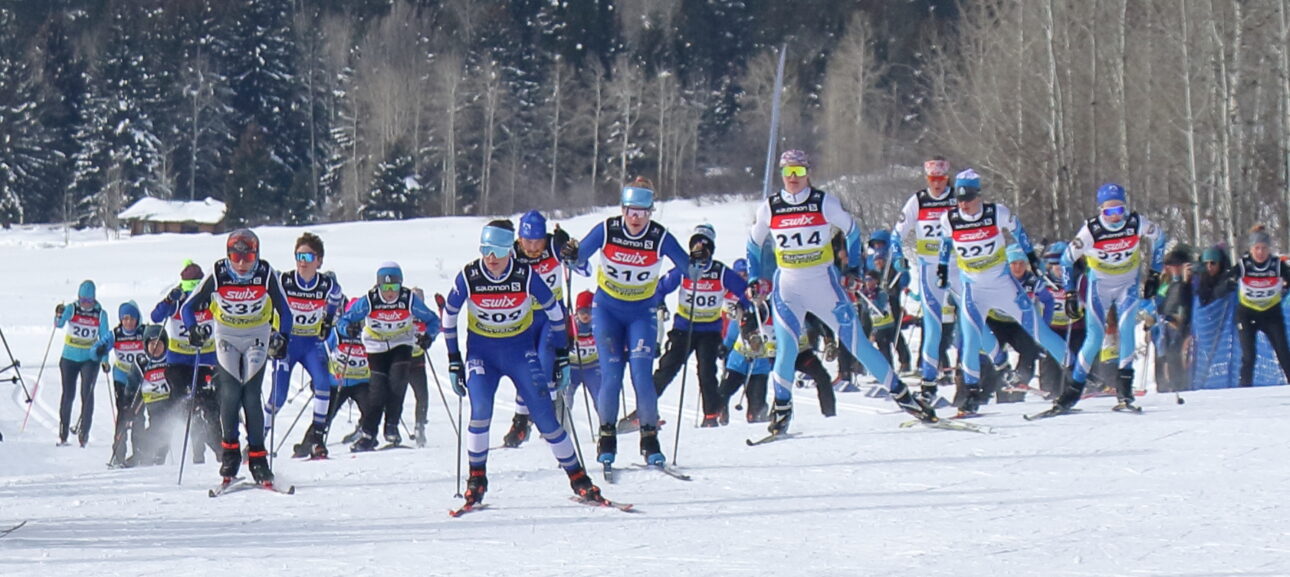 Moose Chase – Trail Creek
The Jackson Hole Ski & Snowboard Club is pleased to bring back the Moose Chase for the 2023-24 season after a three-year hiatus.
The 29th Annual Skinny Skis Moose Chase Nordic Ski Race will take place at Trail Creek Nordic Training Facility in Wilson, WY, on February 17, 2024.
This premier Nordic race includes distances for all ages and ability levels, with a 20K, 10K, 5K, 3K, and a free 1/2K. This is a skate or freestyle Nordic skiing event.
Contact Will W at: wwicherski@jhskiclub.org for race and sponsorship information.