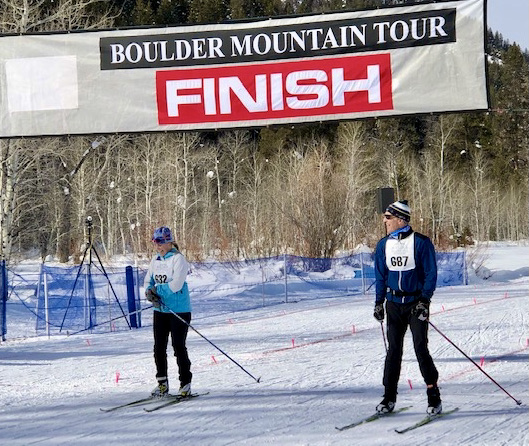 Boulder Mountain Tour 2022-Sun Valley ID
The 49th annual Zions Bank Boulder Mountain Tour will take place in person in Ketchum, Idaho.
The BMT virtual/remoter event "Our Boulder, Your Backyard," participants may opt to ski on a course of their choice between February 1-6. For the virtual event, participants will ski a 30k or 15k course of their choice in a convenient location, so one could ski the the virtual BMT right here in Jackson Hole or Teton Valley!
The BMT honors nonprofit organizations via its "Ski It Forward" award.
Registration info: https://bouldermountaintour.com/entry-fee-schedule-info/