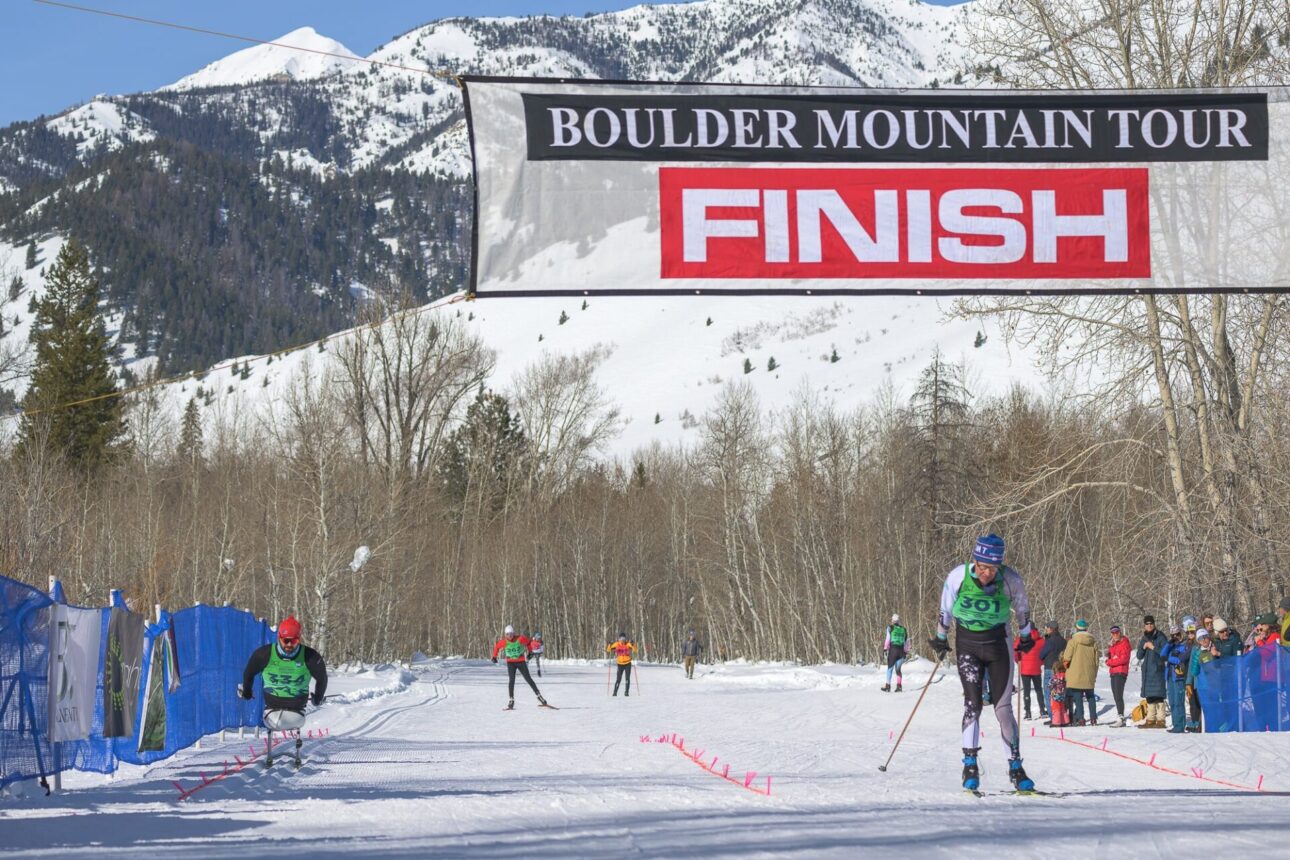 Boulder Mountain Tour – Sun Valley
The 51st annual Zions Bank Boulder Mountain Tour will take place in Ketchum, Idaho, on its traditional day, the first Saturday in February, falling in 2024 on February 3.
The premier cross country race in the Western United States, the Tour is staged on the historic Harriman Trail located in the pristine Sawtooth National Forest Area. Race distances are 34 kilometers, the Full Boulder, and 15 kilometers, the Charley Course Half Boulder.
The field features World Cup-caliber racers to cross country enthusiasts who embrace the "Tour" aspect of the event. All ages are welcome. Racers are separated by waves, including Elite Men, Elite Women, seeded by previous race times in the BMT or comparable marathon distance races. There are seven waves in the Full Boulder. This year, the in-person race field will be capped at 800 skiers for the Full Boulder, and 250 skiers in the Half.