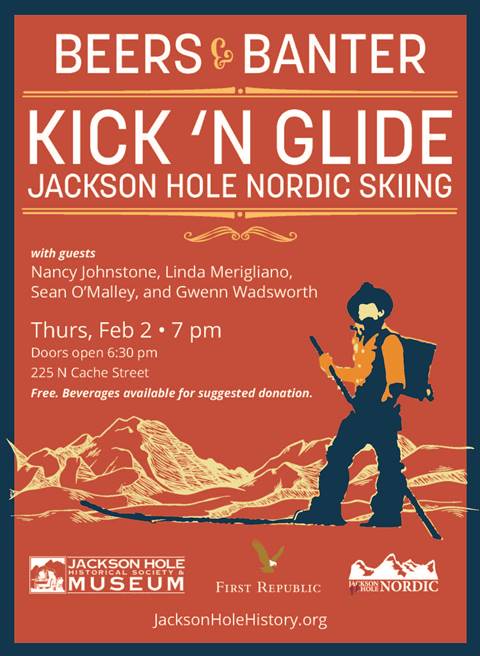 Beers and Banter- Nordic Skiing in JH – hosted by JH Historical Society & Museum
Join Jackson Hole Historical Society & Museum (JHHSM) and the JH Nordic Alliance to explore the tradition of Nordic skiing in Jackson Hole – the past, present and future. The program will take place in person on February 2, 2023 at 7pm at the History Museum located at 225 N. Cache. Panelists include Nancy Johnstone, Linda Merigliano, Sean O'Malley, and Gwenn Wadsworth.

Beers & Banter guests will talk about their personal experiences ranging from competing and winning medals as Nordic skiers to enjoying and actively supporting the sport in the valley. Online Beers and Banter will be moderated by JHHSM Executive Director Morgan Jaouen, following an informal, conversational format. At the end, an audience Q&A will complete the evening.