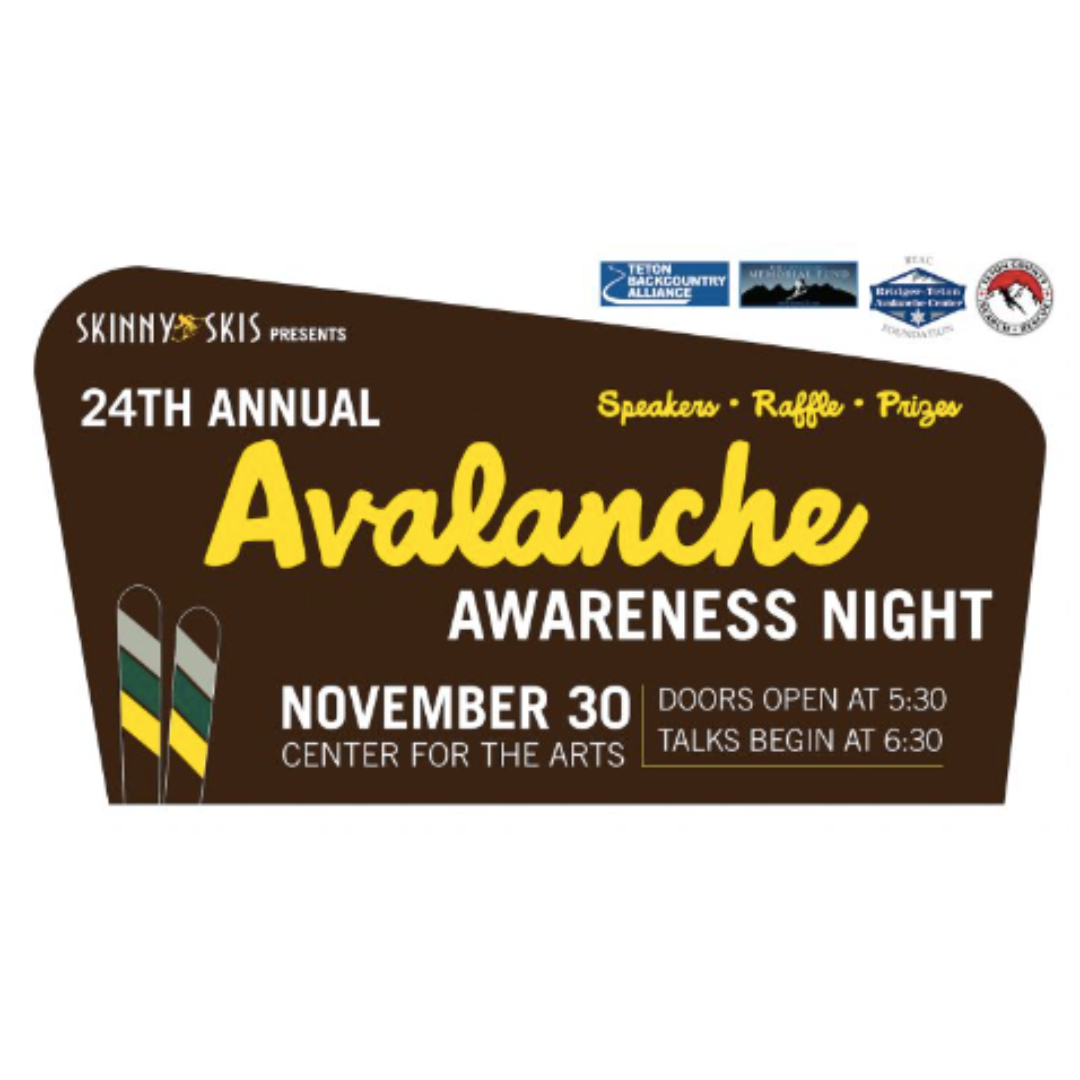 Skinny Skis – Avalanche Awareness Night
Doors will open at 5:30 with the event in the theater beginning at 6:30 and ending 8:15.
Please join us at the Backcountry Event of the Season! The 24th Annual Avalanche Night is an annual gathering, fundraiser, and informational evening on all things local Avalanche conditions, education, and stories. Key companies and nonprofits will have tables in the lobby. Local avalanche professionals will give short talks on decision making and the State of the Snowpack. This event is a fundraiser for the Bridger-Teton Avalanche Center.
This is a free event that takes place at the Center Theater at the Center for the Arts.