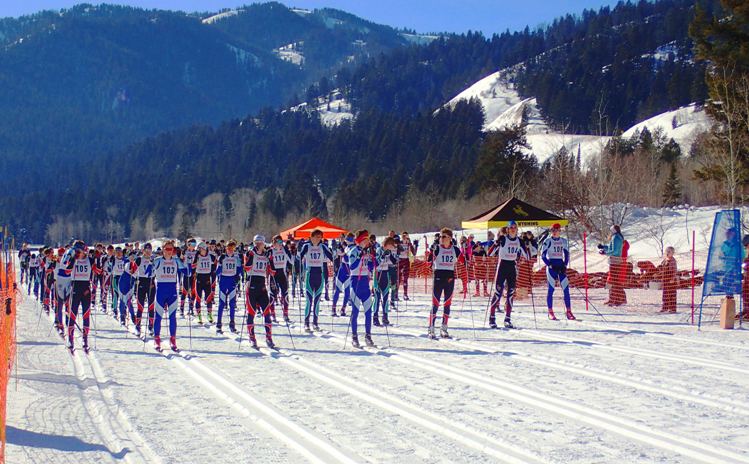 Nordic Junior National Qualifier
Held over 2 days in January, come out to support the best of our Nordic skiing athletes as they compete for Nationals this winter!
About Johnny Curtis
Born in Jackson in 1938, John Curtis started skiing Snow King at age six under the watchful eye of Neil Rafferty.  He spent nearly every winter day on the town hill.  In high school he became an alpine racer and ski jumper and had no fear when it came to soaring.  His coach, Bill Ashley, would say of Johnny, "no one can jump better or longer and Johnny was one of the finest skiers that Jackson Hole produced.  Coach Ashley gave him a lifelong love for the sport and the mountain. After racing throughout high school and college, John returned home to coach to some of the valley's finest athletes.  Jeff Crabtree, Martin Hagen, Lesley Clark, Trudy Owen, Rusty Scott, Gordon Lange, Peter Ashley and so many others made Johnny proud throughout his life.  In 1970 John became the coach of the first US Women's Olympic Ski Team and traveled the world with them. Skiing dominated most of Johnny's life and in addition to supporting the Jackson Hole Ski Club, serving as its president and on the Board, he helped shaped the valley's cross-country culture.  In the late 1960's he and Jon Elliot approached Betty Woolsey about building a world class ski course on her ranch at Trail Creek.  Legions of skiers have since benefited from their effort.  In 1967 he and Jon started the first annual Snow King Marathon—another tradition that continues to this day.